IMIS SHOW 2011
The staff of Steve Schmidt Competition Engines wants to thank all of you for stopping by our booth at Indy.  It was great to see so many of our customers and friends.  It was also great to meet so many new people and see the excitement that was generated by some of our new products and engines that are coming out in 2012!
We debuted our new HEMI engine with our 2 piece patent pending billet head desigh.  Look for future tech articles on these works of art!  Sorry it took so long, but we had over two years of development work on this revolutionary new cylinder head.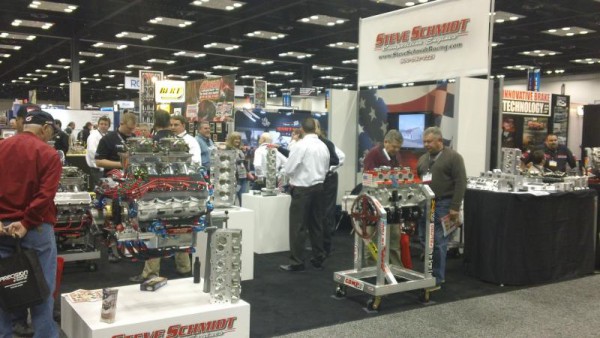 We also debuted our new 780 5" bore center, single carb, wet sump engine.  This engine can be purchased with up to 2 stages of nitrous.  How about 6.20's with one carb in Top Dragster?