2016 Engine Specials !!
All Short Blocks Receive a Free Head Stud Kit or Free NOS Piston upgrade !!
All NA motors carry our one year warranty !!
Showing items 1 - 4 of 4 total (Page 1 of 1)

$14,950


DART BLOCK BIG M LIFTER BUSHED TO .904 HV OIL PUMP MILIDON OIL PAN JESEL BELT DRIVE MANLEY CRANK MANLEY RODS WITH 2000 BOLTS WIESCO COATED PISTONS TOTAL SEAL .043 RING PACKAGE BIG CAM CORE WITH COMP CAM…
1100+ HP

$13,950


DART LITTLE M BLOCK CALLIES CRANK CALLIES RODS WITH 2000 BOLTS J.E. PISTONS TOTAL SEAL RINGS HV OIL PUMP MILIDON OIL PAN AND FRONT COVER DOUBLE ROLLER CHAIN WITH TORRINGTON BEARING COMP CAM COMP LIFTERS…
750 HP

$11,950


MERLIN BLOCK WITH LIFTER BUSHINGS .904 LUNATI CRANK LUNATI I BEAM PRO RODS JESEL BELT DRIVE HV OIL PUMP MOROSO OIL PAN COMP CAM .904 LIFTERS TREND PUSHRODS EDELBROCK CNC CYL. HEADS JESEL PRO SERIES SHAFT…
950+ HP

$23,950

Dyno Camshaft Test Engine Engine has 18 Dyno pulls only !! 4.610 x 4.625 Special price, One Only !! Save $7,000 Full 1 year warranty ! 1159 HP and 900 FT/Lbs. of torque.
1159 HP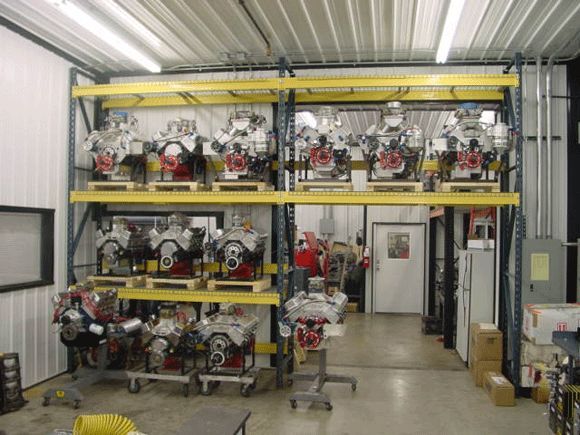 Showing items 1 - 4 of 4 total (Page 1 of 1)