SPECTACULAR ENGINE SPECIALS!
ENGINE COMBINATION SPECIALS
SEE WHAT'S NEW FOR 2014!
Check out this section for our ENGINE SPECIALS. These engines are special combinations that we have assembled for R&D programs. They are new with only Dyno time only (unless otherwise noted). For more information and details please give us a call.
Showing items 1 - 3 of 3 total (Page 1 of 1)
ATTENTION SMALL BLOCK FANS: THE HORSEPOWER OF AN 18° HEAD, WITH THE CONVENIENCE OF A 23° - YOUR OLD HEADERS WILL BOLT RIGHT UP!
775+
ATTENTION SMALL BLOCK FANS: THE HORSEPOWER OF AN 18° HEAD, WITH THE CONVENIENCE OF A 23° - YOUR OLD HEADERS WILL BOLT RIGHT UP! 790 HP WITHOUT VACUUM PUMP / 815 HP WITH VACUUM PUMP
790 HP
850+ HORSEPOWER AND FREE UPGRADES! FREE BILLET OIL PUMP FREE POLISHED VALVE COVERS FREE POWDER COATING ON THE INTAKE
850+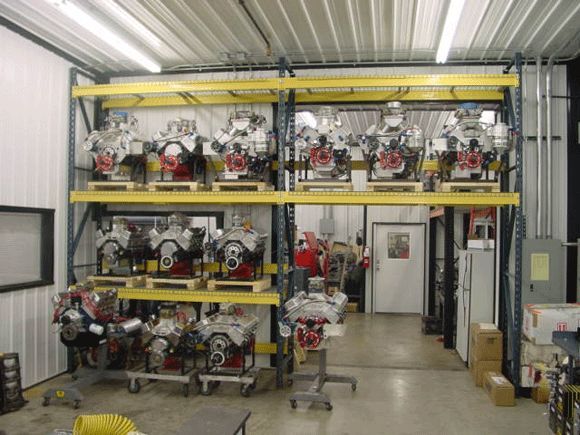 Showing items 1 - 3 of 3 total (Page 1 of 1)